About Dental Spa Dental Specialists Of Cartagena Colombia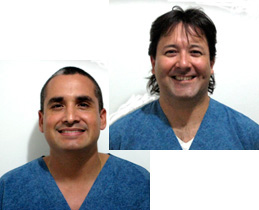 Dr. Frieri & Dr. Covo began their dental & implant surgery training at the internationally renowned Universidad del Bosque in Bogotá, Colombia. Some of the top medical practitioners in the Americas have used the culture of higher learning provided within this medical university as a platform for international medical success.
Since then, both dentists have constantly improved upon their practical experience to evolve into one of the foremost dental provision groups in the Caribbean.
Currently, Dr. Covo is an esteemed professor of Endodontics in the University of Cartagena as well as program coordinator & academic advisor for his admiring students.
Dr. Frieri has continued to improve on his professional qualifications throughout his career as a dental implant & surgical specialist. He regularly attends meetings in Colombia, the US & abroad, and is up to date with all contemporary techniques. The skills combination of these two exceptional dentists allows Medical Tourism Solutions to offer our clients wonderful dental vacation options within the splendor of Cartagena.
EDUCATION:
CONTACT DENTAL SPECIALISTS - NEED ANSWERS?
Location & Telephone:

Address: 5 A 6-108 Av Cl Piñango, Cartagena Colombia
Phone: (5)665-7900