San Andres Island
San Andres is a great three, four or seven day excursion from Cartagena. Only about one hour flight time from Cartagena on Republic Airlines, it is convenient and inexpensive. Package deals start around 600,000 pesos or $225 US dollars. This includes airfare, airport pickup, hotel, three meals a day and all drinks. Great deal considering the bars are open 24 hours a day. Aquarium Super Decameron is considered the best resort on the Island and has five separate hotels. Book in any of these resorts and you are free to use any of the five resort's facilities. Flights leave every Sunday, Tuesday and Friday at 11:00 am. To make reservations we recommend BTI Travel Club in Boca Grande, Cartagena or San Martin. They are very helpful and accommodating.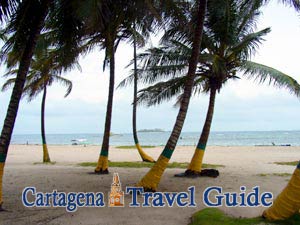 The island beaches are clean with white sand and warm water. It's great for snorkeling, scuba diving, surfing or just playing in the water. The city has many discos, restaurants and shops. We recommend after your arrival to rent a golf cart or scooter by the day. Cost is 70,000 peso or around $28 US dollars. It is a convenient way to travel the island at your own leisure.
Some interesting activities we recommend while you are there:
You do not want to miss this opportunity, a sanctuary for marine life where you can swim among a beautiful array of fish. Bring plenty of bread as you will be amazed at how these fish will gently take it straight from your hands. We recommend at least one loaf, if not two or three. It's a great place to scuba dive or snorkel, the locals have put in a diving board with a 15 foot jump for your enjoyment. There are many diving shops in the area to help get you started. You do not need to be certified to dive here. They can give you a quick introduction course and you will be on your way to the splendor of sea life and ocean beauty. Cost to dive is about $50 for certified and about $70 for intro and dive for beginners.
Blow Hole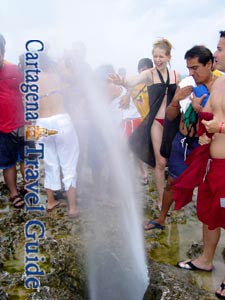 The sea has carved out a natural swimming pool in the coral rock, which is great for swimming, snorkeling and diving. It is to the South-East of the Island, next to Tom Hooker road.
Geographic Location
The San Andres Archipela is located in the Caribbean Sea, North-West of the Colombian mainland. It is made up of the islands of San Andres, Providence and Saint Catherine; Bolivar and Albuquerque islets; Cotton, Haynes, Johnny, Roncador, Serrana, Serranilla, Quitasueno, Rocky, and Crab cays and Alicia and Bajo Nuevo sand banks.
Biosphere Reserve
Due to its ecosystem, biodiversity and beautiful landscapes, UNESCO declared this archipelago, in the year 2000 as a Sea Flower Biosphere Reserve.
Discovery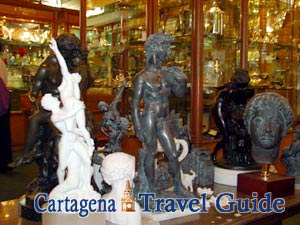 Many historians agree that the archipelago was discovered in 1629 by English Puritans and Jamaican woodcutters and was then conquered by the Spanish in the second half of the 17th century. For two hundred years the English, Dutch, French, and Spanish disputed ownership. During that same period, the famous English pirate Henry Morgan used San Andres as his base of operations and, according to legend, as a hideaway for his much-acclaimed treasure.
History
Though all the islands did not develop in the same way, their history is similar; discovered by the English but colonized by the Spanish, they were military ruled for thirty-six years.
For many years, Spain and England fought for control of the islands, and so the Spanish flag was lowered only to raise the British one time and time again. This tug of war ended in 1793 with the signing of the Versailles Treaty in which England recognized Spain's sovereignty over the archipelago. Trade with England, however, was maintained. In 1806 the Islands were inhabited by 1,200 people, 800 of who were slaves. Today the population of San Andres is about 40,000.
Topgraphy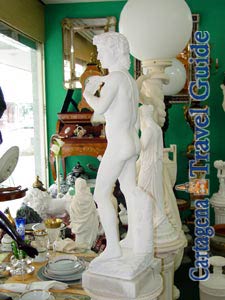 The San Andres is a small mountain range, covered with coconut palms which rises to an elevation of 55 meters (180 feet), and crosses the San Andres running North to South. The western shore is made up of limestone deposits and white clay covered in part by coral sand carried in by the waves. The topsoil is thin and of a dark reddish color with frequent outcroppings of coral rock. The coral formations of San Andres, particularly the reefs along the eastern shore, gives the sea an unbelievable beautiful array of colors.
Area
The San Andres Archipelago covers a total area of 349,000 square kilometers. However, the total land mass is approximately 44 square kilometers.
Religion
The Catholic, Baptist, Adventist Religions and the Christian missions co-exist along with the Jehovah's Witnesses and other Protestants on the island.