Best Dinner Cruise In Cartagena And Best Food In Cartagena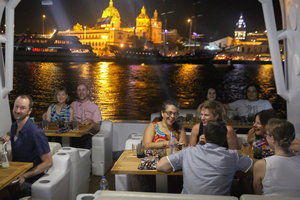 Itinerary
We will leave from the pier of the Pegasos, next to the historic center of Cartagena. During the two hours of the cruise we will enjoy aboard the ship Sibarita of the landscape of the bay of Cartagena when the skyline lights up. You will enjoy the best food in Cartagena, a four-course dinner with two appetizers, a main course to choose from and a dessert. The walk will take us to Boca Grande. From here you will have the best views of Cartagena. The cruise ends returning to the pier of the Pegasos.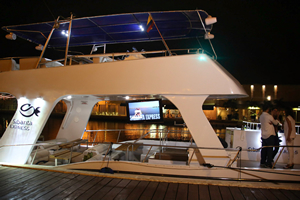 Menu
The best food of Cartagena served on board the ship Sibarita is a menu that includes two appetizers that the chef chooses from a selection, a main dish (choice between seafood stew and thin loin with red wine) and a dessert (cake of lemon or chocolate). The menu includes a bottle of wine per couple. In addition, a bar with a wide selection of drinks is available (at an additional cost).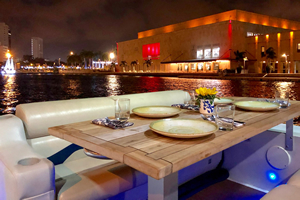 Private Table For Couples
Private tables for couples are available depending on availability onboard the Sibarita. You might otherwise choose to share a table with other travelers. If you want to spend a more intimate evening as a couple, you can choose the private table option.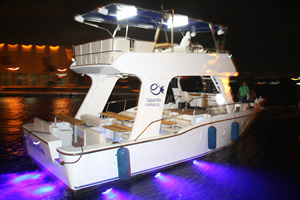 Things To Consider
If you have any type of food allergy or need a special menu, you must indicate it when making the reservation.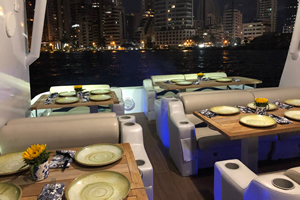 Price And Other Details
Price Per Person: Cruise with dinner $40.5 US
Cruise with dinner at a private table for two: $52 US
Duration 2 hours. Included Boat trip through the bay of Cartagena. Four-course dinner Wine. Wi-Fi connection on board. Table for two (optional).
Book as soon as possible to guarantee availability, especially on bridges and holidays. You can book until the day before (Cartagena time) as long as there are seats. We will send you an email with a voucher that you can print or take on your mobile phone to the activity.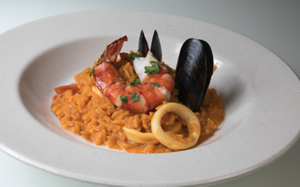 Reserve A Cartagena Dinner Cruise